Some basic knowledge of RC modeling is helpful.
Both servos are installed and servo horns are mounted
Join both mast halves with a drop of CA glue, since most likely you will not take it apart again
NOTE: It is advisable to store the sail attached to the mast, Mylar deforms due to memory when rolled up for a longer period of time.
Insert assembled mast into the sail loops, starting with the loop closest to the top of the sail. A twist wire secures the top of the sail to the skid plate
Mount front wheel fork on to the pivot bolt and secure with aluminum Nyloc Nut. Make sure the fork pivots freely.
Slide front wheel to fork axle.... Very close fit
Make sure plastic o-ring does not apply any pressure to the bearing.
Install 4" rear wheels, again making sure the nyloc nuts are not applying any pressure to the bearings.
NOTE: Both rear axle ends and nyloc nuts are coned to only touch the inner race of the bearings.

Try to keep rear wheels off the ground when stored, new tires flat pot easily.

Attach rear axle with the 6-32 bolt in the center
Insert the mast through the center hole of the three holes until it bottoms out

NOTE: mast is slightly angled backwards.

Attach the forestay to the nylon eyelet.

The forestay is adjusted as close as possible.There should only be tension as the boom is close hauled.
It merely counteracts he pull of the mainsheet.
Simply tie one knot at a time in the forestay if it turns out to lose

Thread Mainsheet through the hole and around the end of the boom.
As you pull the trigger all the way, make sure the servo does not "buzz"
Correct adjustments on the transmitter to eliminate the buzz noise.
Just make sure the boom is close hauled as you squeeze the trigger all the way. A knot at the end of the line keeps the mainsheet from pulling out of the slot
Check function of steering and sail control. Minor adjustments can be performed on the knobs of the transmitter

To get used to the model the ideal wind speed is 8-10MPH.
Helpful Images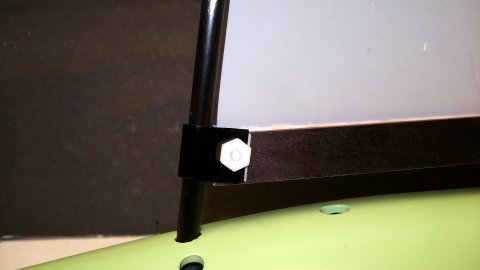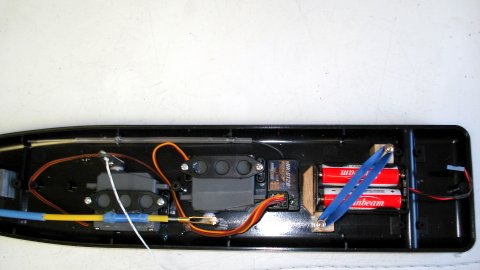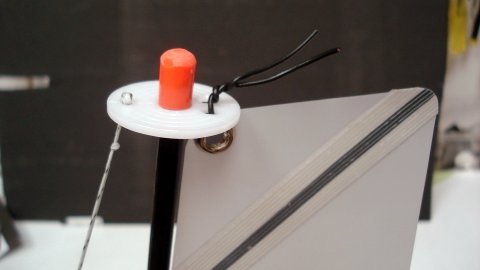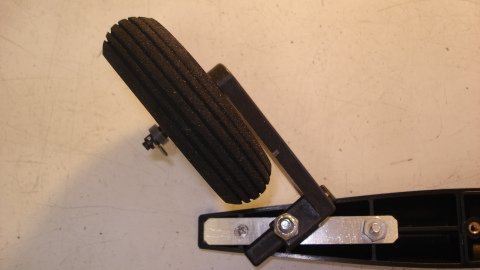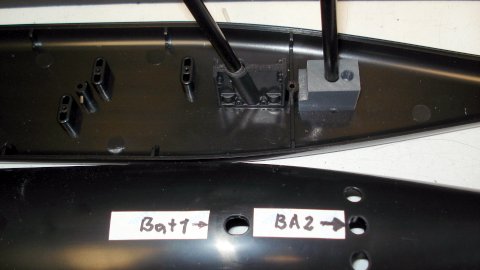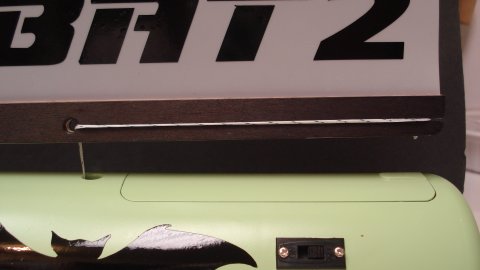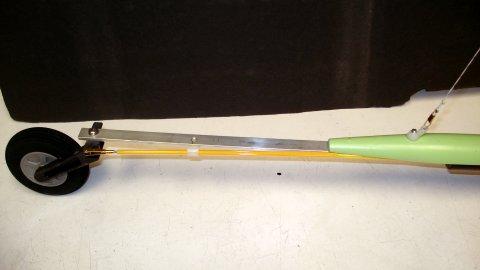 ---
ANSWER TO FAQ: Yes the boom movement (sheet in-sheet out) is ENOUGH ( Important hint for Modelers who are used to operate water sail boats).
---
That's it ..... You are done.... Have fun
Don't forget to turn the switch on, you may not be able to catch the uncontrolled model.
Any questions?...... I am just an E-mail away..... RobertsMLY@
charter.net
Happy Land Sailing
Turn ON transmitter first and then switch on model
Turn Model switch OFF first and then transmitter.