HK Bat 1 Upgrade Parts:
Although HK Bat 1 Landyachts are fun and functional land yachts, Model Landy Yachts Unlimited has come up with parts that improve durability, convenience and performance.
Rear axle center mounting screw set up:
Rear axle upgrade includes.
1 rear axle with coned nyloc nuts and Fiberglas dowel reinforced center section.
On board aluminum plate also used as a template to mark the spot for drilling the 3/8" hole in the center.
All necessary hardware.
Note: after you remove the rear axle put the bolt back in place so you don't lose it.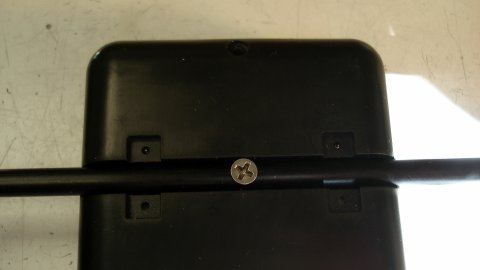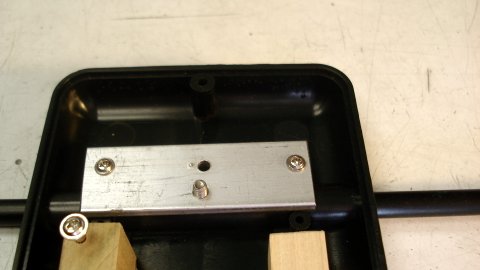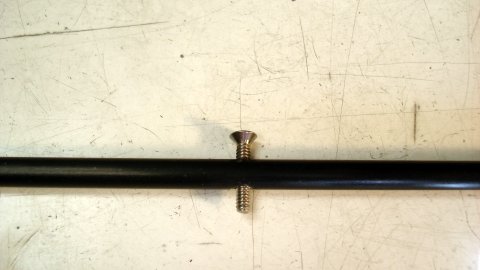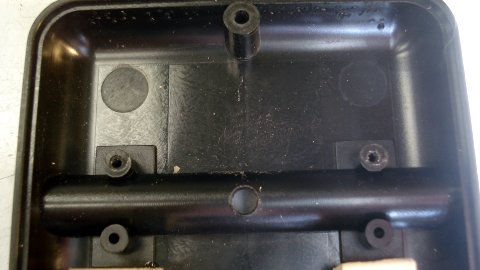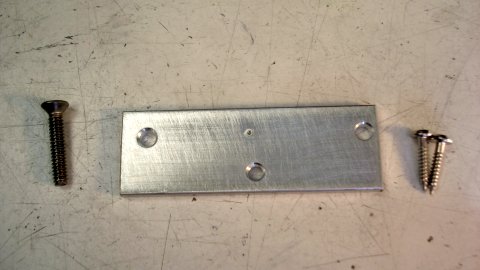 Purchase the Rear Axel Upgrade ($38.00)
Front steering assembly:
There are several upgrades to the HK Bat 1 available. HK listened to most of my design ideas, but the final execution included some inferior materials.
The front wheel fork is one of these items. As most of you already experienced its molded of cheap plastic and breaks easily on impact.
Besides that the pivot bolt threads are poorly tapped causing the bolt to loosen up.
Furthermore... It came to my attention that the two screws holding the aluminum plate in place are stripping occasionally.
Drill a .172"/4.5mm hole through the hull and secure the plate with the provided bolt and nut.
Note: the original HK front wheel does not fit the new fork A new slightly larger wheel is included.
(see below)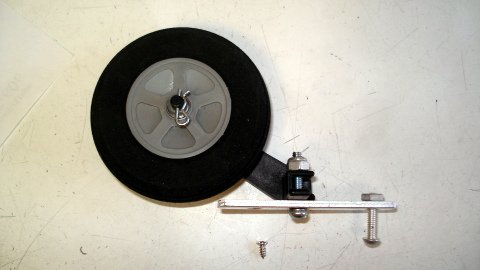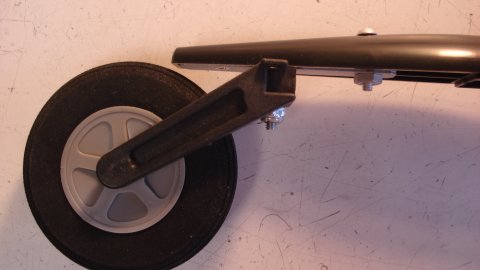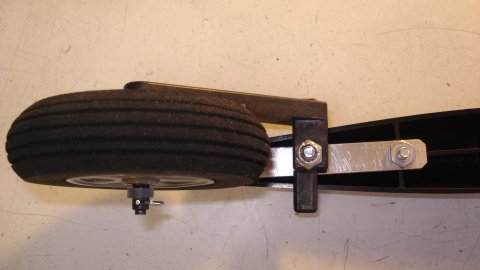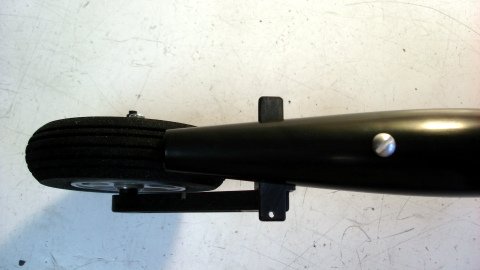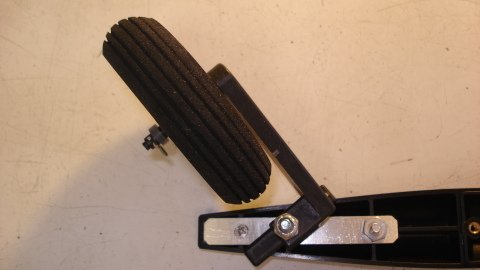 Purchase the steering assembly ($25.00, guaranteed for life!)